The Heart of Intervals Music Studio
While the name is new, Intervals Music Studio had its beginnings quite some time ago.
It all started as a little seed in the heart of a passionate young music student who wanted to make a difference in her little corner of the world. We've seen many changes over the course of the years as we blossomed from a handful of piano students to serving music lessons and music classes to 300+ families in the St. John's, Newfoundland region annually. Through it all, our heartbeat has remained the same – we do it for the love of music.
Our Passion
Music and connections.
Music is a powerful tool. Whether you sing in the shower or pursue a master's degree in music performance, music possesses the power to impact your life– and those around you–forever.
We want to be part of that journey and are excited to share our passion with you!
Our Educators
WE'RE BLESSED TO TEACH!
We're blessed to have a wonderful team of music teachers and educators who see music education and performance as more than a job. We seek to inspire JOY during each and every music lesson, performance, training session, and group music class. We're enthusiastic about fostering a lifelong love and appreciation for music and the arts.
Click on the links below to learn more about our outstanding Educators and Staff.
Click on the links below to learn more about our outstanding Educators and Staff.
Gillian Harris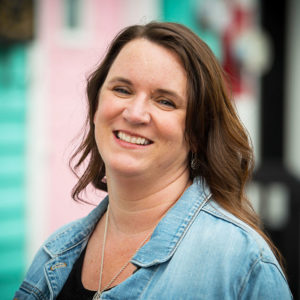 Gillian Harris, Office manager
Background: Gillian was born and raised in St. John's, and has an educational background in both office administration and accounting. She has four children, ages 14 through 24, and has spent much of her adult life raising and caring for children (our beloved Miss Rachel just happens to be one of her kiddos!). Gillian started with Intervals almost 10 years ago and has been with Robyn and the team throughout the growth of the business. Actually, before working with Intervals, her own two small boys were part of Miss Robyn's very first Kindermusik classes ever. I guess you could say she believes in what we're doing on a personal level. 
Gillian is passionate about growing and nurturing young lives, and is responsible for the daily operations and scheduling for Intervals.
Hobbies/Activities: Gillian loves reading, puzzles, walks, and spending time with her family.
Stephanie Fowlow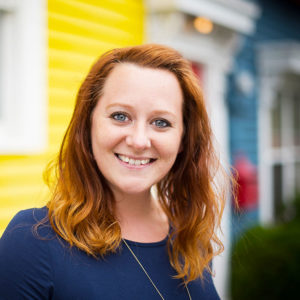 Stephanie Fowlow, Licensed Kindermusik Educator 
Hometown: Paradise, Newfoundland 
Background: 
Stephanie is a wife and loving mother of two beautiful, sweetly silly, and energetic little girls. She has always had a love of music and a heart for children. Piano lessons and vocal training were part of her own growing up years, and definitely sparked her interest in the arts. Stephanie has many years of experience working with children of all ages and has also spent some time studying child development. She first experienced the joy of Kindermusik when her oldest daughter was a baby, and she fell in love with itright away. Kindermusik allows her to combine her passion for music and her love for children.
Hobbies/Activities:  She loves to make up songs and have dance parties in her kitchen with her daughters, as they cook and bake together.
Favourite quote: Kind words are like honey–Sweet to the soul and healthy for the body. 
Robyn Pearce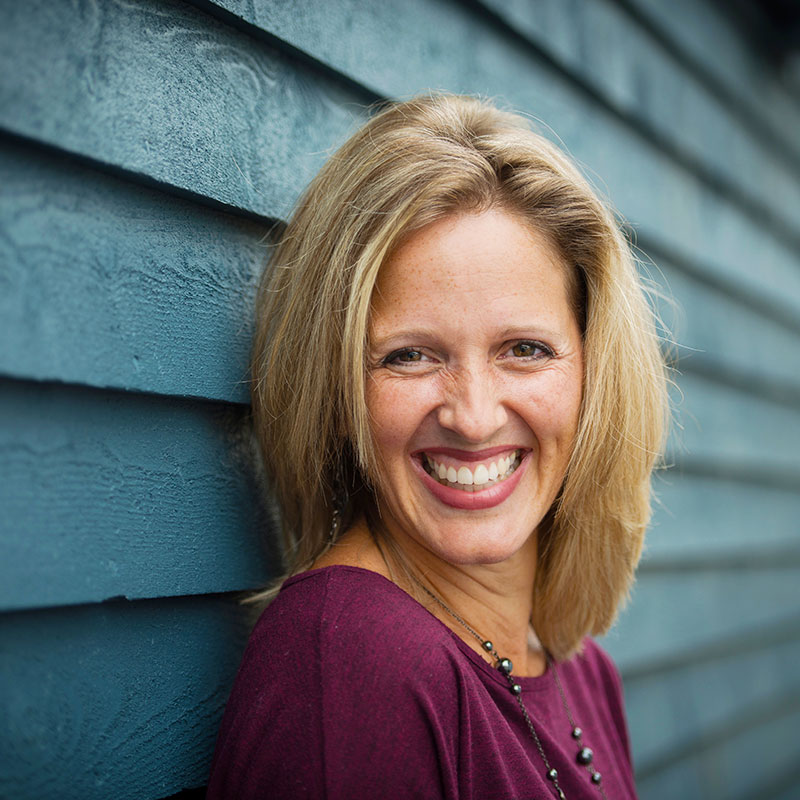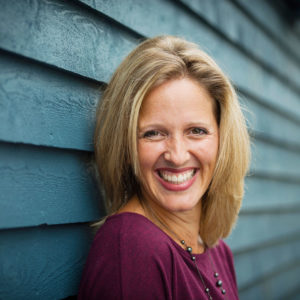 Robyn Pearce,  Voice and piano instructor, Play a Story educator, and Licensed Kindermusik educator
Hometown: St. John's, Newfoundland
Background:
Music is a main thread in the tapestry of Robyn's life. It was part of her everyday—from singing with her mom and brothers while doing the dishes, to her piano lessons or singing in the church choir.  Music touched everything.  Robyn discovered fairly early on that she loved to teach as well.  Combining teaching and music was not only a logical choice, but also a way for Robyn to share a piece of her heart with others.  She received her BA in Music in the United States, and also spent extensive time traveling the US and Canada as part of 3 different gospel musical troupes. 
Her little studio started way back in her parent's living room around 1997, and over 20 years later, it has blossomed into Intervals Music Studio.  She's thankful for her family and for the dedicated staff who work alongside her to reach the next generation of minds with the gift of music.
Activities/hobbies:  Robyn loves to hike with her family and their dog, Kiki.  She's up for trying new things —even if it's the roller coaster she promised she would NEVER ride.  She also loves quiet time with a good book…or a really good Netflix series.
Favorite quote:  Maya Angelou: I've learned that people will forget what you said, people will forget what you did, but people will never forget how you made them feel.
Noelle Cullen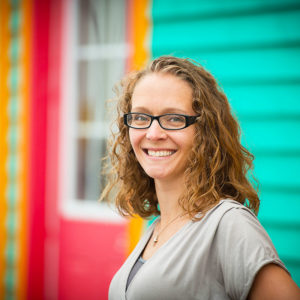 Noelle Cullen, Licensed Kindermusik educator
Hometown: St. John's, NL 
Background: Noelle has a varied musical background from her years of vocal training (Sister Katherine Bellamy and Marilyn Murphy), to playing trumpet in her school's jazz band.  She spent 12.5yrs working in the retail industry, honing her managerial and customer relations skill set. Life took her down a brand new road in 2013 when she became a first time Mom. While her own two children were enrolled in the Kindermusik program, she was presented with an amazing opportunity to combine her 2 passions – children and music!  Noelle was a perfect fit for our Intervals Kindermusik team and became a licensed Kindermusik educator in September 2016.  She loves being able to connect and make memories with her Kindermusik families each week.
Hobbies/Activities: Spending time with family and friends. 

Hailey Edwards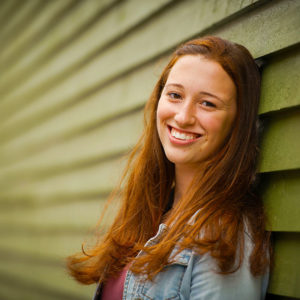 Hailey Edwards vocalist, performer & Licensed Kindermusik educator
Hometown:  St. Philip's, Newfoundland
Background: Hailey began her musical journey at age 6 with the Suzuki piano method, under the guidance of Sheena Roberts. After a number of successful years with the piano, Hailey expressed a desire for singing lessons–since singing has long been a passion of hers. 
Her parents enrolled her in lessons with Robyn Pearce, and she'll tell you that she has loved every minute of it (and her teacher, Miss Robyn can echo those sentiments!!). She has sung and performed her way through the past five years, with the Musical Theatre genre perhaps being her favourite. If you spend just a few minutes with Miss Hailey, you will see that she has a passion for people and for sharing the gift of music with them. She says, "Combining energy, rhythm, young children and my passion for music is truly the most rewarding job I can imagine!"

Hobbies/Activities: Hailey enjoys spending time with her family, travelling, and doing outdoor activities like hiking, swimming, and boating. 
Favourite quote: We rise by lifting others.
Amy Dalziel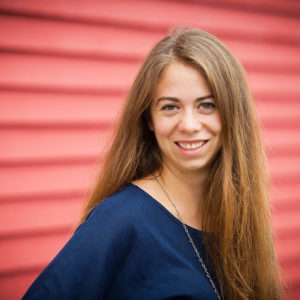 Amy Dalziel, Private piano instructor and Play a Story instructor
BMus (Mount Allison), MMus (Memorial University), ARCT
Hometown: Dartmouth, NS
Background:  Amy is thrilled to return to St. John's and find work that combines her two main passions: playing piano and teaching. Her teaching style provides an enthusiastic and engaging learning environment to bring out the creativity and curiosity in each student. Having spent two years performing and teaching in London, UK, Amy is excited to share her musical experiences and continue making new ones!     
Hobbies/Activities I enjoy: Playing piano, travelling and working on her new musical endeavour – the pipe organ.
Favourite quote: Attitude is a little thing that makes a big difference – Winston Churchill
Alison Petten
Alison Petten, Voice and piano instructor
Hometown: Paradise, NL
Background:  Alison has been surrounded by music for as long as she can remember. Taking piano and voice lessons all the way from primary school through to high school, she felt that music school was the organic choice for her. She is currently pursuing her final year of the B. Mus program at Memorial University. Alison has been very fortunate in her time at Memorial to be a part of Opera RoadShow, a touring opera company with the goal of making opera more accessible to elementary school children. After so many years of taking private lessons from outstanding teachers, Alison is incredibly excited to share everything that she's learned with her students! 
Hobbies/Activities I enjoy: Gardening (when the weather permits), cooking, and most of all spending time and making music with friends.  
Favourite quote: To be yourself in a world that is constantly trying to make you something else is the greatest accomplishment.
Alexandria Benson
Alexandria Benson,  Liscened Kindermusik educator
Hometown: Antigonish, Nova Scotia
Background: Alexandria, affectionately called "Miss Alex," has loved music since she was just a little girl. Step dancing classes and piano lessons were constants in her growing up years.  However, when she was 13, she was given the opportunity to take voice lessons–something she had always wanted to do.  She began her lessons at Jamieson's Music Studio and found that singing and musical theatre were the two things she most enjoyed. Alexandria was introduced to the wonderful world of Kindermusik this past year and she is so excited to share her passion and joy for music with the little ones around her!
Hobbies/Activities: Taking her dogs for adventures, singing her heart out in the car, and drinking tea while reading a good book.
Favourite quote:
"The best and most beautiful things in the world cannot be seen or even touched – they must be felt with the heart."
– Helen Keller
Ella Antle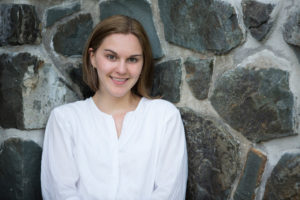 Mary Antle,  Piano/voice teacher intern
Hometown: St.John's, NL
Background: Ella has loved music from a very young age and her passion grows with each passing year. She has studied voice, piano, and music theory for many years and has most recently started studying the bass guitar. Ella is very grateful that she has had such supportive teachers such as Joan Woodrow and Ronalda Hutton-MacDonald.
Ella is also a dedicated student of dance and enjoys the musical connection she can make through this beautiful art form. Because of the positive learning experiences she has had herself, Ella is passionate about helping young musicians develop a love of music in a welcoming environment.
In addition to interning as a private instructor, Ella is one of our Kindermusik classroom assistants. Kindermusik has fuelled her passion for sharing her knowledge and love of music with others. She loves learning and making music with her Kindermusik friends on Saturday mornings–and It is obvious that the students absolutely adore her!
Hobbies/Activities: Spending time with my family, writing songs with my sister, and playing boardgames.
Favourite quote: Every moment is a place you've never been.
Mary Antle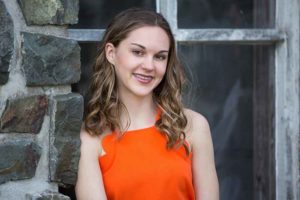 Mary Antle,  Piano/Voice Teacher Intern
Hometown: St.John's, NL
Background: Mary has always been passionate about music.  She started voice and piano at a very young age, and continues her music journey as  part of several bands and choirs at her school. She currently studies piano with Joan Woodrow, voice with Ronalda Hutton MacDonald, and saxophone with Emily Follett. She is  a dedicated dancer and dance assistant.  Mary also frequently performs locally and around the island with her sister as a folk duo.
Mary has seen how much teachers can inspire students on their musical journey.  She is very excited to share her passion and love for music with her own students. In addition to private instruction, Mary can be found on Saturday mornings assisting in our Kindermusik classrooms.  She absolutely loves making music with these littlest musicians.  If you happen to peek inside the classroom, you'll undoubtedly see one or two of her music friends glued to her side! 
Hobbies/Activities: Spending time with family, having game nights with friends,  and writing and performing songs with her sister. 
Favourite quote: Life is good!
Our Families
We value you!
We love getting to know you.
We share in your victories and struggles.
We delight in the connections you make with other families at our studio.
We're so grateful that you allow us to share our heart for music education with your family each week.
Ashley Harris –
"Your studio has been such a constant in my life as a mother! It is so warm and welcoming. We have felt a sense of community rooted in the natural and wonderful experience of sharing music that stays with my children as they grow. Happy memories – all of them."